Since moving to its new premises, the School has pursued a policy of developing international exchanges, notably by opening its doors to students from partner institutions. The School may also admit students from other establishments subject to approval of their applications by the teaching staff.
The school has signed the ERASMUS+ Charter (2021-2027) to provide european exchanges funded by the European Commission.
Exchange students study at the School for one semester, and exceptionally for one year.
They follow the courses corresponding to the programme of studies to which they have enrolled and their work is assessed in the same way as that of regular students. They thus obtain 30 ECTS credits per semester but they cannot take degrees. In some cases teaching staff use their regulatory discretion in awarding ECTS credits, notably when the teaching programmes of the foreign institution and ESACM are not completely aligned, and provided students comply with the jointly-agreed study programme.
Requirements
The application file must include:
The application form duly filled in and signed. See below.
A portfolio of original work
A covering letter in French
A CV in French
A photocopy of the applicant's passport or national identity card
A study contract jointly signed by the home institution
After acceptance, the student must provide the ESACM with:
Identity photo
Copy of your visa (for non-European student)
Copy of social insurance (« European Health Insurance Card », …)
Copy of civil liability. It will be contracted with LMDE or SMERRA once the student is in Clermont-Ferrand (the school will provide help for these procedures). This insurance covers damage students might cause to another person or to another person's property. All exchange international students must provide proof of civil liability insurance upon arrival in order to enrol at school. It costs approximately 15 euros.
For all the information concerning the courses and the school life, see below the Courses Catalogue, the information sheet and the Livret de l'étudiant/student handbook to be downloaded.
Application deadlines
→ For semester 1: May 1rst.
→ For semester 2: November 1rst.
Semester dates
→ For semester 1 : first week october to first week
february.
→ For semester 2 : first week october to first week
June.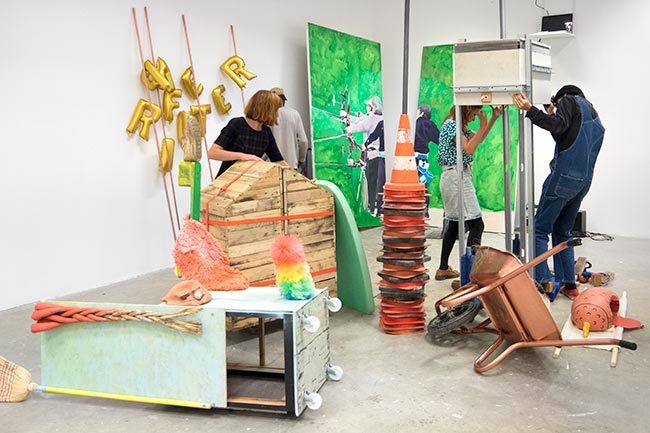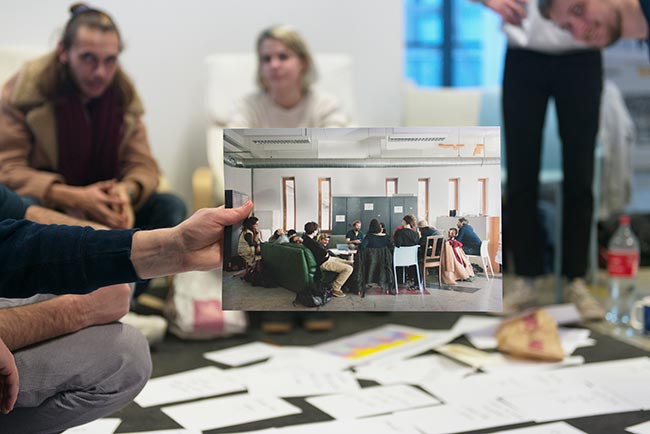 French lessons
The students may attend french courses at the university. The cost is : about 570 € for one semester (50 hours). Students have to inform the coordinator, before their arrival, if they want to attend these courses or contact directly the university.
Useful links
(take notice: applications for international exchanges are not to be submitted online through campusart)
Contacts
Exchanges coordinator: Aurélie Brühl – ri@esacm.fr
EUROPEAN NETWORK
Belgium, École communale supérieure des arts de l'image le 75, Brussels
Czech Republic, Ostravska Univerzita Ostrava, Ostrava
Germany, Institut für Kunst Erziehung, Regensburg
Greece, Aristotle University of Thessaloniki, Salonica
Italy, Accademia di Belli Arti di Brescia Santagiulia, Brescia
Poland, Akademia Sztuk Pieknych W Katowicach, Katowice
Portugal, Faculdade de Belas Artes da Universidade do Porto, Porto
Slovenie, University of Ljubljana, Ljubljana
Spain, Faculdad de Bellas Artes, Madrid
Spain, Universidad del Pais Vasco, Bilbao
Suisse, F+F Schule für Kunst und Design, Zürich
Turkey, Suleyman Demirel University, Isparta
Turkey, Yildiz Teknik Universitesi, Istanbul
UK, Robert Gordon University, Aberdeen
UK, School of Art, Oxford Brookes University, Oxford
NON-EUROPEAN NETWORK
Canada, Université du Québec à Montréal, UQAM Montréal, Québec
Peru, Ponti cia Universidad Catolica del Perù, Lima
USA, University of Oklahoma, Norman